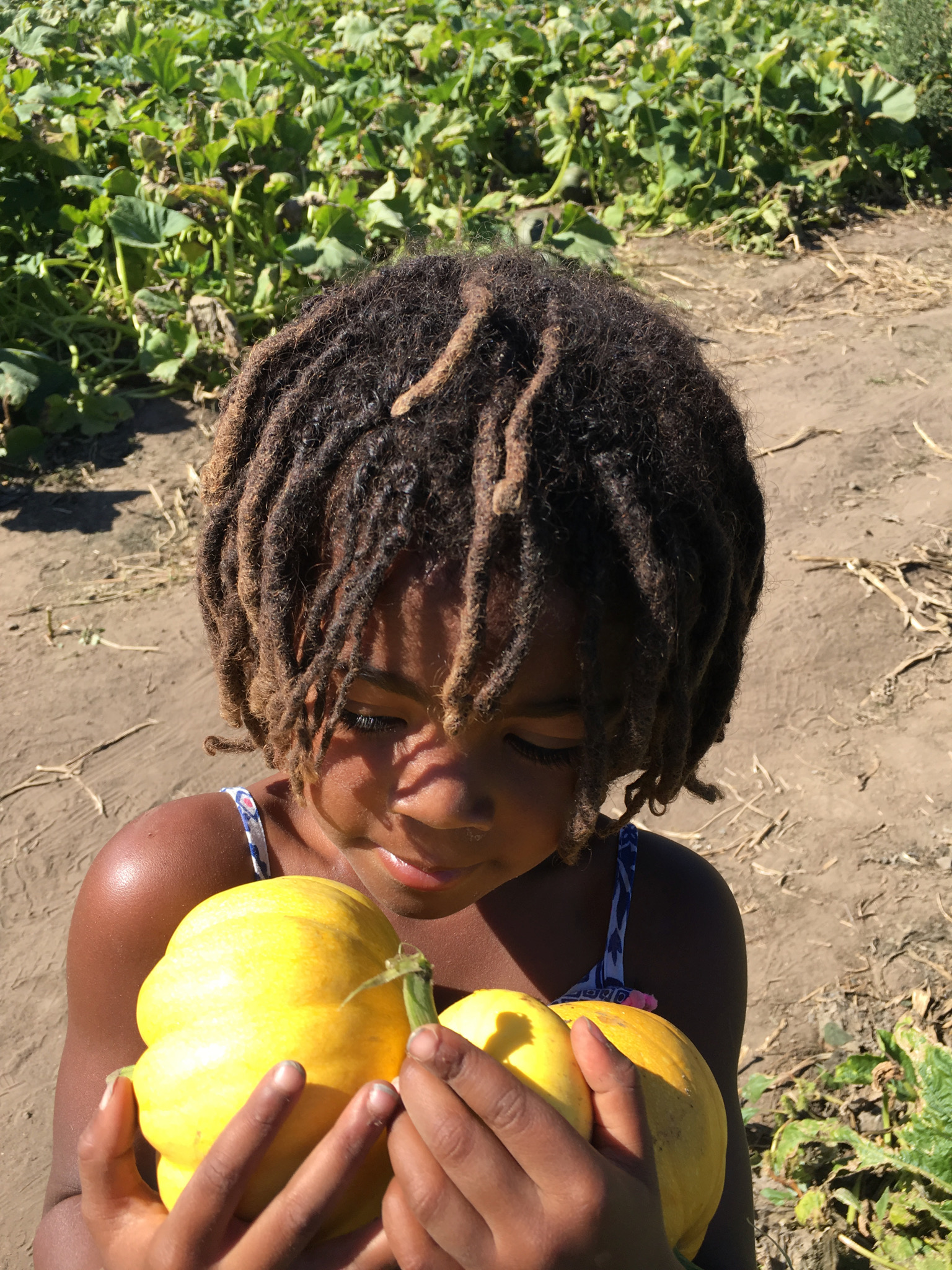 Abundant Beginnings Seeks Land!
Abundant Beginnings is looking for land in the Greater Bay Area to anchor and expand our visionary programs. The site will become the central grounds for growing and evolving our Forest Freedom School, Abundant Activism and Camp programs. This will be a space to deepen our practice of creating the intergenerational world we would like to bring into being. Our ideal site will include infrastructure for both residential and programmatic use, local woodland access and a community educational farm.
Ecologically-sound collective land stewardship is one of the primary interventions to systemic oppression that Abundant Beginnings practices as a way to draw connections between land access, tenure and community self-determination. Through the work we have done in our programs and the work we bear witness to in movements across the country, it is clear that practicing land-based learning and healing has transformative effects on our communities who have historically been denied access to land and have experienced land-based trauma.
As part of this project we are excited to partner with Sacred Transitions, Hummingbirds Farming Collective and Land Access/Land Returns. Here is more about these projects that will be woven into the Abundant Beginnings land project:
Sacred Transitions:
Sacred Transitions hopes to foster a temporary residential space for hospice elder care. We aspire to have a space where gender non conforming and transgender individuals can come to heal after gender reassignment medical procedures. We believe that our society has completely eradicated the value of transitions and as we hold space for a new beginning for our transgender and elderly relatives we hope to work closely with a birth center to provide a retreat space for during and after childbirth. Abundant beginnings can happen at any and all phases of our lives, we hope to foster the many transitions around us in a natural world and in right relationship to land.
Hummingbirds Farm Collective
Hummingbirds Urban Farm Collective is dedicated to creating deep connections to land and community for Black children. Children of color, particularly black children are increasingly disconnected from nature and open space. We want to provide a space that is rooted in self-love, respect for nature, and build a healing space for them and the communities that support them. Our goal is to support the education, empowerment and success for our young people through community farming highlighting the history and legacy of connection to the land. During these times of stress, repression, and rolling back of liberties Hummingbirds will create space for children to feel the expanse of open space, to feel self determination, and foster a deep connection to the beauty of their people, their community, and their history. The name is inspired by a folk tale as told by Wangari Maathai about the mighty power of even the smallest among us.
Land Access/Land Returns:
We believe that shifting our relationships to home, land and place is critical to the work of growing children rooted in trust, love and justice. As a black and indigenous-led project, we know that the wealth of this world was built on stolen land and the stolen labor of our peoples and the planet. As we aim to restore our connection to land and tend to that connection for future generations, we seek the support and solidarity of folks with access to wealth, land, and resources who understand and are committed to the work of reparations, which at its core, is the work of repairing our relations.
Lets Reclaim land!
If you have any leads or access to land that may be a good fit for a project such as ours, please reach out to us!