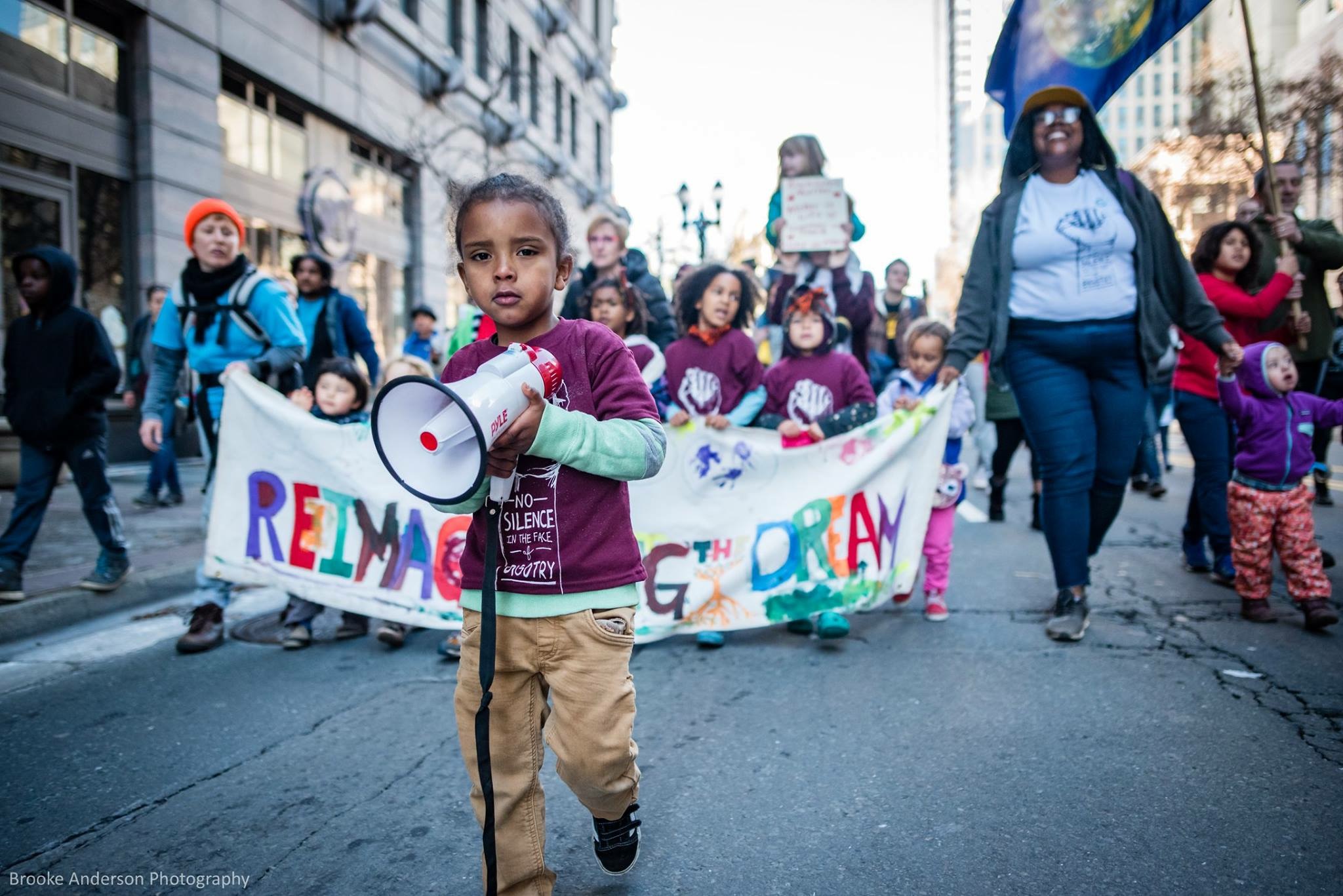 We Believe...
We believe it is a child's right to explore their interests and create lasting relationships within an atmosphere of support and freedom. Our central commitments are to provide an education that centers social and environmental justice, creates constructive engagements across difference, and cultivates connections to the earth and our ancestral ecological practices.
We educate our children through a queer ecofeminist lens. In the words of Greta Gaard, this lens requires embracing diversity and "building coalitions for creating a democratic, ecological culture based on our shared liberation." We strive to create individual, community, and environmental change by fostering intergenerational, land-based learning practices.
We are…
We are a community education and empowerment initiative that is re-imagining how communities can grow learners who think critically, live responsibly, and create meaningful change. Curriculum development, community education, Forest Freedom School and Summer camps, are the focus of our work in the Bay Area. We center the needs of those who are currently marginalized from meaningful educational experiences, with emphases on students of color, gender expansive and queer students, differently-abled learners, students holding trauma and all the intersections. Our long term goal is to utilize a residential Non-Profit/Co-Housing Model that will be part of a larger network of urban and rural land projects that are led by and center the knowledge and experiences of queer people of color.
Founding Principles
ANCESTRAL PRACTICES
We believe our children are best nurtured in a community rooted in land-based rhythms, rituals and practices that honor the connections to the Earth, our ancestors and each other. We look towards Black Land Liberation movements and Richard Louv's "Last Child in the Woods" that echo that our program's outdoor, place-based learning that allows our children to go beyond four schoolhouse walls and connect with their senses, their body, and their awareness of our planet.
Radical Inclusion
We create avenues for constructive engagement across difference. Our children and families hold a multitude of identities and when children learn alongside people that are different from themselves, a culture of including, respecting, and celebrating diverse perspectives enriches the learning environment. Children learn best in a mixed aged environment; we acknowledge and celebrate that just because you are the same age you may not have the same interest, ability or learning style. In order to connect and support the whole child we must know and be informed by, their whole stories incuding race, family creation and trama experienced. In addition, children need to see themselves reflected in their places of learning through curriculum, books, and activities. Our program aims to act as both a mirror and a window; we want our children to learn about themselves and about others different from them.
Freedom
We believe in providing an atmosphere and environment that centers support and freedom. The program's structure is child-led and child-created with an emphasis on children's' enthusiastic consent. We look to Black Panthers' Freedom School, Akilah Richards and Self Directed Learning Commuites, , Democratic Schools, Radical Unschooling, Forest Kindergartens and other alternative education practices to show how when given the chance to create and engage with their own worthwhile intellectual pursuits, children learn more than when forced.
Social Justice
We engage our children in education that centers social and environmental justice movements. More specifically, we encourage them to notice and challenge oppressive systems in little and big ways. Children experience and see injustices beginning at an early age. We believe it is our responsibility and our opportunity as educators and families to engage in dialogue in an explicit and developmentally-appropriate way with our children about how our world is unfair and how we can use our power to create a better one.