On Saturday, May 14th, Abundant Beginnings led a play-based action entitled "Play, Power, and Privilege: Teach-in for Children" at Roberts Park. The goal of the teach-in was to explore what power and privilege mean and brainstorm ways we can use them to challenge systemic oppression every day.
We began our day with some energizing, grounding and educational activities, including the "Building a Privilege Tower" activity with all 100+ children and family members in attendance. This activity prompted groups to build the tallest tower they could, but different groups had different amounts of materials available to them. This allowed us all to see the full effects of unfair access of resources in our everyday lives.
Then our young activists participated in activities with their adult allies in either the PoC Polar Bear Group or Solidarity Sea Lion Group. These activities included "System May I" and an Empowerment Walk. "System May I," a play on the popular game "Mother May I," engaged our youth in dialogue about how to challenge "the system," aka "The Mother" through allyship and creativity. The Empowerment Walk is a movement-based activity that invited families to respond to statements that reframe deficient-based statements into empowerment-based statements, such as "Step forward if you or someone in your family is too cool for binary bathrooms" and "Step forward if your family survived slavery." This activity allowed our community to recognize the definitions of privilege and resilience. Afterwards, we had a pizza party and enjoyed art and free play in the beautiful park.
In the afternoon, the young activists brainstormed strategies to use their privilege and power to be an ally in situations of injustice or oppression. Adult ally workshops were offered for Solidarity Sea Lions (led by Showing Up for Racial Justice Network) and PoC Polar Bears. We wrapped up the day with songs, music and chanting.
We'd like to say a big thank you to all of the campers and families that participated, and hope the conversations have continued at home. Please let us know if you're interested in receiving a digital copy of our Teach-In curricula, which will become available in the next few months. Our next Teach-­In will take place towards the end of summer.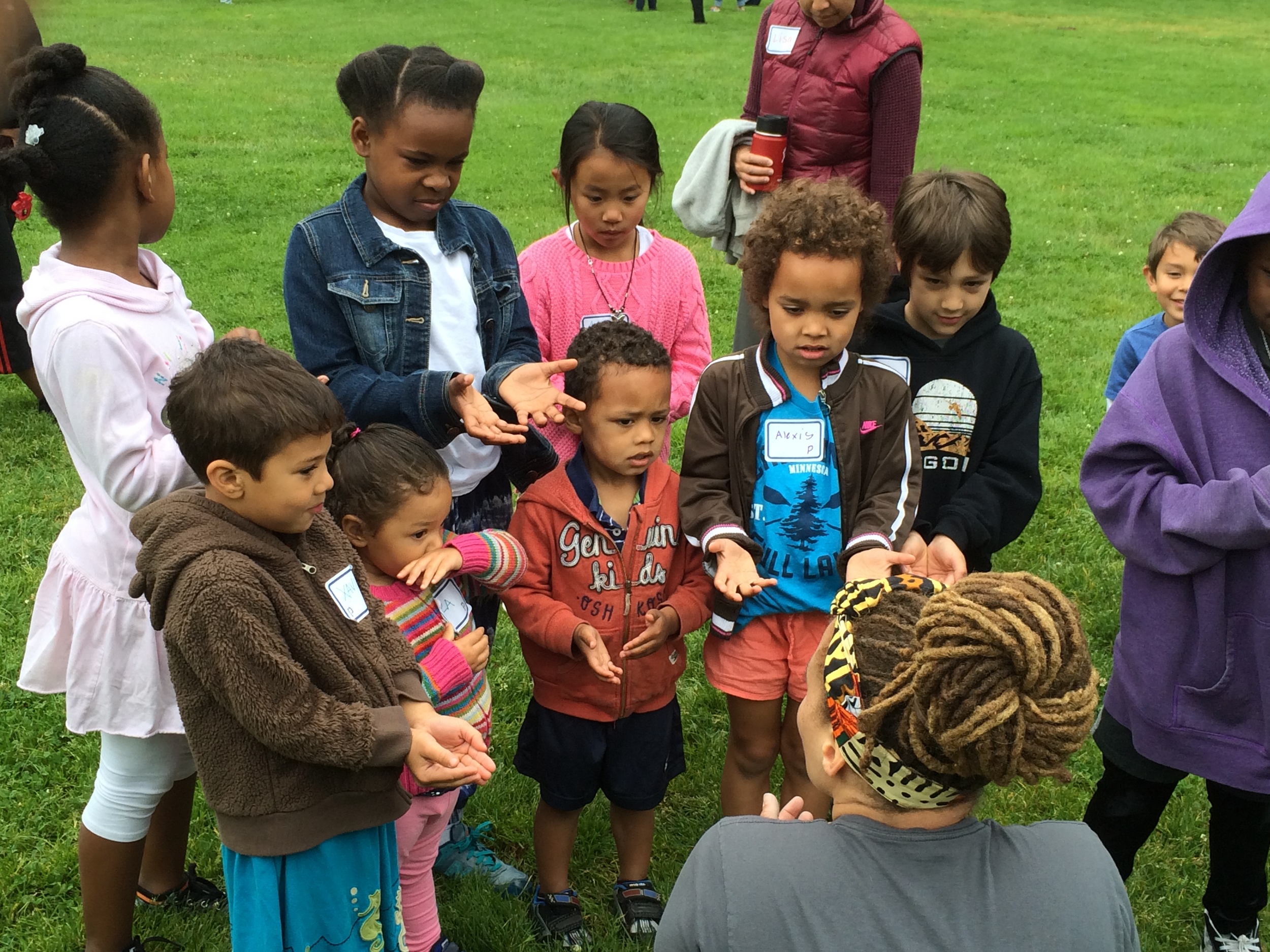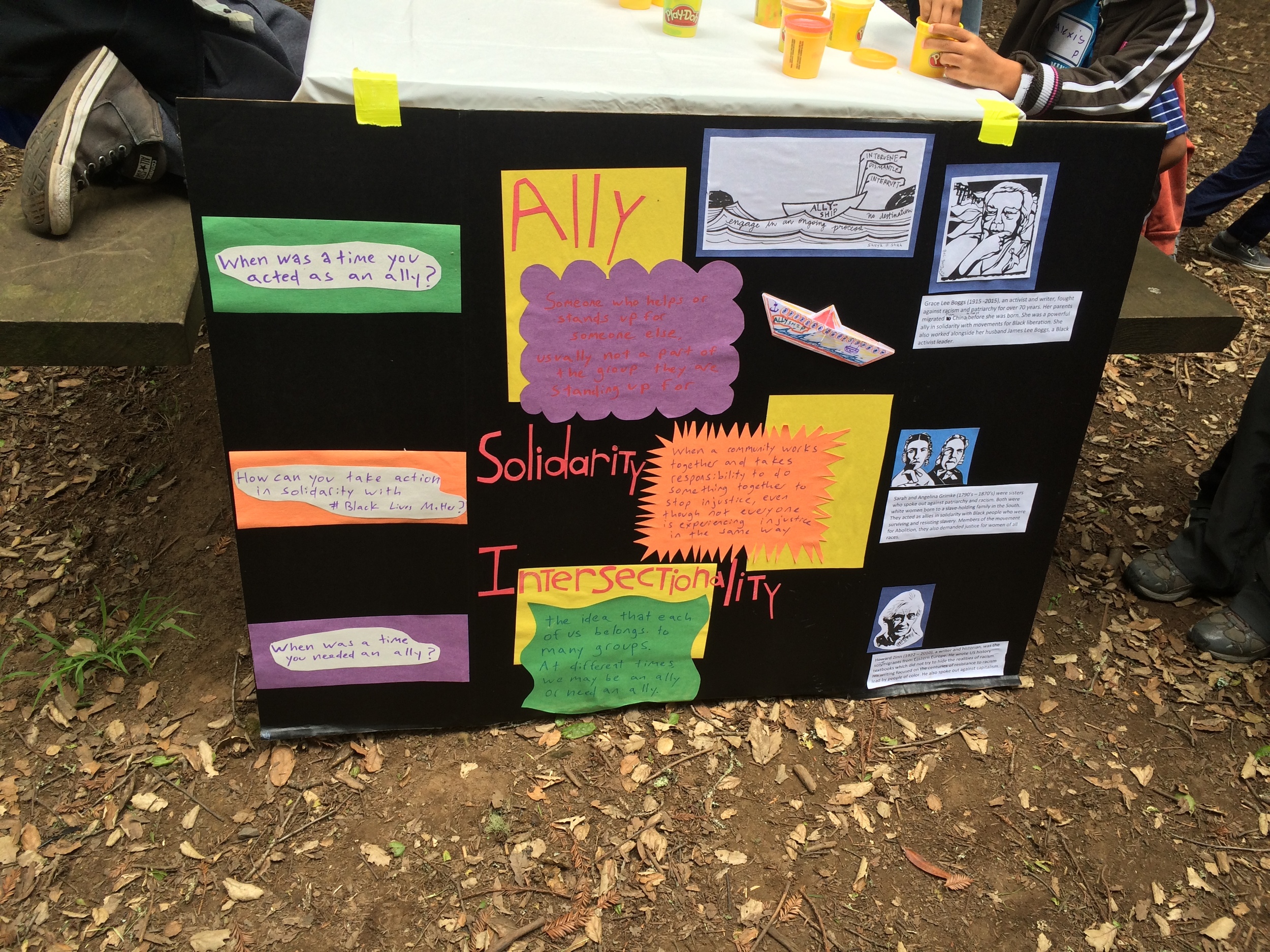 These photos reflect some highlights of our day, including moments at the Craft Table where children were invited to create PlayDoh models of allyship and solidarity, empowering dialogue during System May I and the Empowerment Walk, and some quiet moments of fun in our Lego Tent!